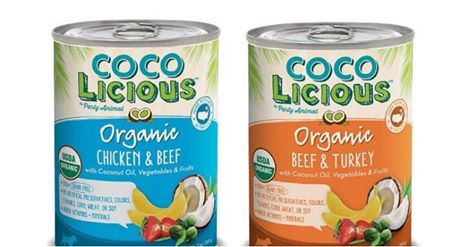 It has been discovered through independent testing that two canned formulas for dogs from Party Animal have tested positive for pentobarbital. They are the Cocolicious Chicken & Beef lot #0134E15 237 and Cocolicious Beef & Turkey lot #0136E15204 04.
We did not have anything from these lot numbers in our store. However, even though there has been no official recall as of this time, for the time being we have decided to pull all Party Animal products from our shelves until more information has been released.
Our loyalty is always with pet parents and the well-being of your fur-babies first. Stay tuned on Facebook and Instagram and we'll share more information as we receive it.
If you need an alternative to Party Animal & Cocolicious cans for the time being, we recommend trying Nature's Logic cans and Petcurean Go! cans. Other great alternatives include The Honest Kitchen, freeze-dried, and frozen raw. Please be sure to stop in and we'll help you make the right choice.
In the meantime, please let us know if you have any questions.