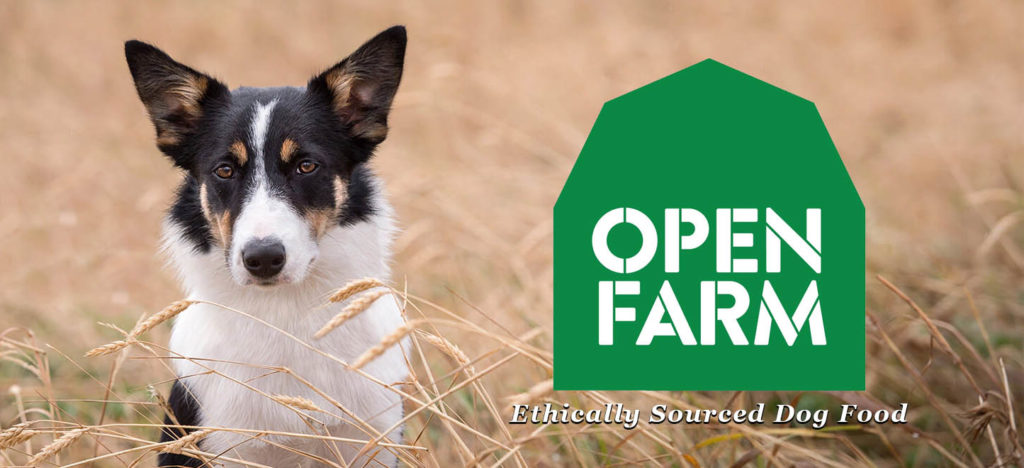 We're excited to announce the newest addition to our lineup of dog and cat foods, Open Farm. Open Farm makes dry food, freeze-dried food, and treats for dogs and cats that are ethically sourced from farm to bowl. They put a huge emphasis on animal welfare and sustainability, two things that are very important in our day and age. Animal welfare is one of the many things we look into when deciding to bring in a new line of food. Personally, I'm grateful that there are so many companies in the industry these days that have this heart and mission. We consider them partners in our goal of improving the lives of the dogs and cats in our community.
One thing that's great about this company is that they don't just say they're product is ethical and expect you to take their word for it. Instead, they've proven it with a number of certifications and partnerships. Open Farm has partnered with Humane Farm Animal Care, Global Animal Partnership, Oceanwise, Seafood Watch, and Terracycle (for recycling) to ensure the animals that are sourced live happy, natural lives. This is better for the animals, the planet, and the health of our pets.
Nutrition-wise, the food is grain free and uses simple and wholesome ingredients, making it also a great fit for dogs that have allergies and sensitivities. With 5 formulas to rotate through in the dry and four in the freeze-dried, this line offers a lot of variety and rotation options right within the brand.
Open Farm Dry Dog Food Formulas
Turkey & Chicken
Whitefish
Pork
Lamb
Salmon
Open Farm Freeze-Dried Dog Food Formulas
Chicken
Beef
Turkey
Surf & Turf
Like most of our other foods, we are offering a buyer program on Open Farm dry food, which is buy 12 and get your 13th free.
There is a lot to love about Open Farm, so consider this just a brief introduction. If you have any questions about Open Farm Pet Food, please get in touch or stop in to chat with us.