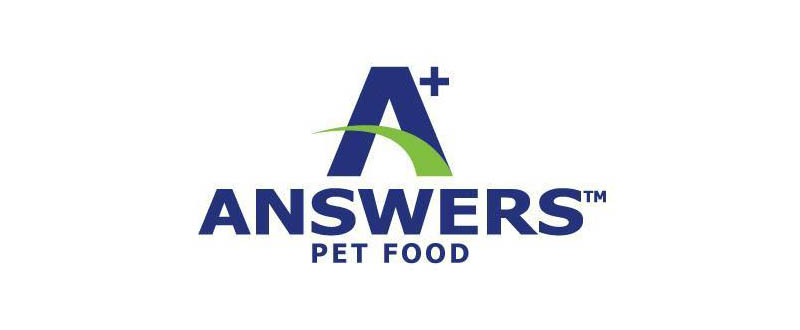 We've been in the new space for just over 5 weeks now, which is hard to believe. One of our first priorities was to expand our raw food selection. The first new raw line we've added is Answers Pet Food, and I can't wait to share this incredible line of products with you.
Answers Pet Food is a raw food company that takes a different approach in the way they produce food for dogs and cats. Fermentation plays a big role in their food. They include ingredients such as decaffeinated green tea kombucha, cultured whey, fermented cod livers, and fermented vegetables. Fermented ingredients aid in digestion, allow nutrients to be more easily absorbed, and provide a boost of probiotics. Their "Detailed" formulas are a complete diet with perfectly balanced levels of protein, fat, and naturally occurring vitamins and trace minerals.
The "Straight" formulas consist of muscle meat, organ, and bone in the appropriate quantities. The meal can be "completed" by adding raw goat milk or own your produce and supplements. The Straight formulas are an excellent option if your dog needs a more limited ingredient diet (i.e. no produce), or if you simply enjoy customizing your dog's diet and taking beautiful Instagram photos of your dog's meal, something I'm guilty of at times.
As great as the ingredient label reads, one of my favorite things about Answers is the quality of the meats they use.
The beef is 100% grass fed and grass finished.
The chicken is pasture raised and organic.
The turkey is pasture raised and organic.
The pork is raised in a humane and stress-free environment with a Gap 4 rating.
And to take things full circle, they take a "green" approach in their packaging by using recycled/recyclable paperboard boxes and cartons. Their choice of plastic-free packaging is a far better choice for the environment.
Answers Additionals
Answers also makes 3 whole food supplements that offer a great way to add a boost of nutrition to your pet's diet, whether you feed raw or even a high quality kibble. I'll share the benefits of each in a later post, but for now I'll just share what the products are:
Fermented raw goat milk
Raw cow's milk kefir
Fermented fish stock
All of the products I mentioned in this post are now available in our freezers. I'm so excited to be able to add this line to our product offering and I can't wait to see what your dog or cat thinks of them. As for my pugs, they've been eating the Answers raw food and Additionals for weeks now. They love the taste, and I love the nutrition that they're getting. If you have any questions about Answers food or Additionals, stop in and see us. We'd love to chat.